Understanding Buyer Broker Agreements and How To Implement Them
Tuesday, December 12, 2023 (12:00 PM - 3:00 PM) (EST)
Description
Unlocking Buyer Loyalty: Navigating Buyer Broker Agreements for Real Estate Success - 3 HR Specialty CE
Have you ever felt like saying, "Buy from me or get out of my car." You work with a buyer for days on end, drive them to every house they want to see, only to find out a week later that they used their Great Aunt Lucy, who has a real estate license, to buy a home? Loyalty seems to be at an all-time low. The internet helps buyers gain tons of information and we as licensees have to prove our worth and value even more today. Why should a buyer pick one agent to work with and be loyal? Is there a way a buyer can do that? We ask sellers to commit to one brokerage with an agreement so why don't we ask buyers for the same commitment? Let's find out how.
Objectives: After taking this class students will be able to:
• Explain the importance of working exclusively with a buyer.
• List ways the associate can find buyers to work with.
• Determine which agreement is appropriate when.
• Understand how written agreements protect both the customer and the brokerage.
• Understand what an exclusive representation means when working with a buyer.
• Explain what an exclusive representation doesn't mean when working with a buyer.
• Understand what types of agency relationships are authorized with an exclusive buyer broker agreement.
• Determine when a showing agreement form might be better utilized than an exclusive representation.
• Understand how to properly fill out an exclusive buyer broker agreement.
• Understand how to properly fill out a showing agreement.
• Explain to a buyer the importance of the agreement and how to present it.
• Understand the Arbitration Hearing process and how clear written agreements between the buyer and seller can assist in confusion of procuring cause.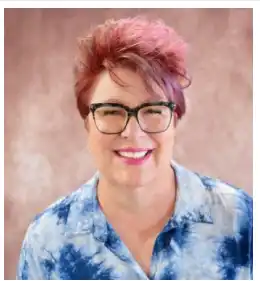 Instructor: Caroline Boland, GRI
Images
Pricing
Members $5.00
Non-Member $10.00
Lakeland REALTORS®
619 E. Orange Street



Lakeland

,

FL

33801

United States



The association parking lot and entrance are located in the rear of the building. Access is located off of S. Iowa Ave and Citrus Ln. Public parking is also available at Hollis Gardens on Orange St. located directly across from the Association.
Tuesday, December 12, 2023 (12:00 PM - 3:00 PM) (EST)
Check-in is at 11:45 AM. The class Starts at 12:00 PM and ends at 3:00 PM
Categories
EDU-CE In Person